Travis Barker is permanently erasing his ex- wife,Shanna Moakler from his life days after his engagement to Kourtney Kardashian.
To celebrate his engagement to the reality star, the 45-year-old Blink-182 drummer tattooed over his ex's name with a giant scorpion and an imprint of his fiancée's lips.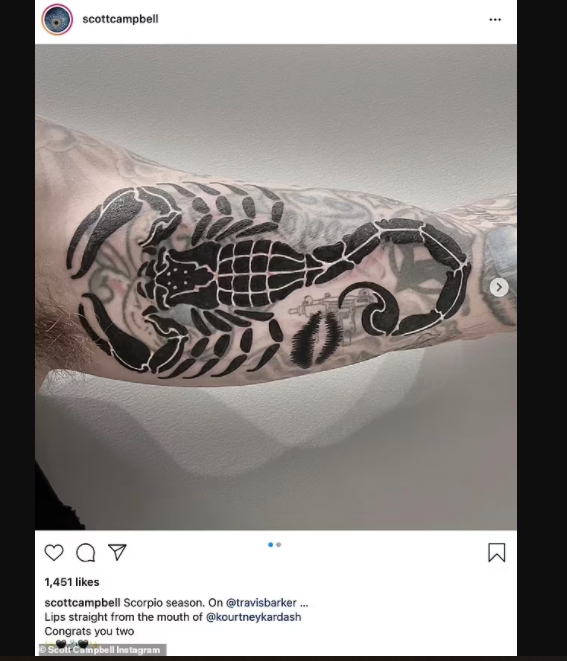 Both pieces of ink were placed on his inner left arm.
Travis put the dope tattoo on display in an Instagram post that showed a massive black scorpion covering Moakler's name. Below is the ink of Kourtney's lips in black.
Latest Post