A prominent Muslim cleric has been arrested and charged with sexually abusing a male student at a religious school in Pakistan.
Aziz-ur-Rehman was recently arrested after footage purporting to show him forcing himself on the student went viral on social media.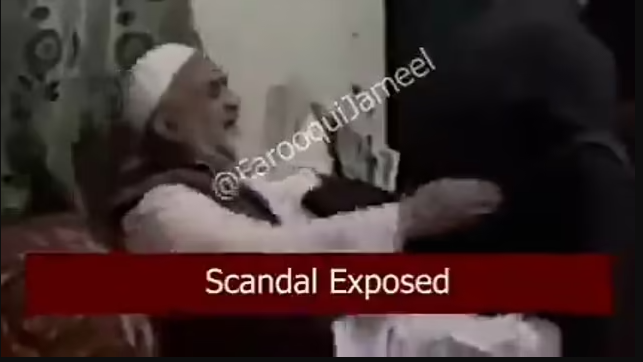 Rehman, who led anti-blasphemy rallies condemning French cartoons of Prophet Mohammed in Pakistan reportedly denied the accusation of sexual abuse in a video statement, saying that he was drugged before the filming of the alleged abuse.
He said this was part of a plot to throw him out of the seminary, the Jamia Manzoor-ul-Islamia.
Police said it would be a 'test case' after detaining Rehman and his two sons who have been accused of trying to intimidate the alleged victim.
Latest Post